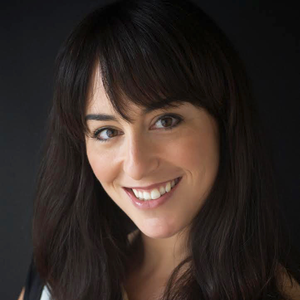 Full name: Dana Córdova
Current title & company: Vice President of Marketing, Startup Institute
Brief description of who you are professionally with concise accomplishments:
I am a marketing professional with a proven track record for creating multi-channel marketing strategies that drive brand awareness and lead generation, and meet revenue targets. I have over fourteen years of experience building brands in entrepreneurial environments, and thrive on the excitement of creating new programs that result in a positive outcome for a company's bottom line.
My professional experience has been defined by a history of working for companies that require a strong strategic vision and roll-up-your-sleeves attitude in executing that vision. As the Vice President of Marketing at Startup Institute, I've undertaken the task of taking the company's marketing efforts from startup mode to "ready to scale." In the past year we've repositioned our value proposition, optimized our website, implemented marketing automation, and established new student acquisition channels.
Why did you join TWT and what are you hoping to achieve as a member of the organization?
I'm a self-confessed "non-joiner," and I'm pretty protective of my (minimal) freetime. I've passed on other organizations in the past because they were too big and didn't offer much value beyond superficial cocktail parties.
TWT immediately stood out to me because of its selectively, high-quality member base, and diverse programming. As someone who's just entering the more mature part of my career, I look forward to both giving and receiving mentorship.
What is one of your most proud professional moments and what are you most looking forward to professionally in the next five years?
I'm extremely proud of what my marketing-product team and I have accomplished this past year at Startup Institute. We've taken our organization to a new level by overhauling our website, repositioning our core product, publishing our first-ever Program Guide book, optimizing our blog and inbound tools, and implementing an enterprise-level CRM platform and email automation program.
It's been an intense 14 months, but when I take a moment to acknowledge how far we've come, I'm flooded with pride for where we stand today—but, only for a moment, as there is still much to do!
In the next five years I look forward to laughing more, doubting myself less, and landing a killer CMO role.
What do you do in your "free" time? Hobbies, Interests….
In my free time I like to take my dog for walks in the woods, practice yoga, barre, indoor cycling, and recently I've taken up boxing. I also love to travel—I saw a lot of the world thanks to my 3-year experience as Director of Marketing at Hult International Business School—and now I'm looking forward to planning my next trip this winter.
3 Core Values (i.e. Loyalty, hard work, independence):
Hard work. I believe there is true glory in working like mad to achieve something you want and/or believe in. We are here to make a dent in the universe, make your efforts count.
Humor. Human beings are ridiculous—don't forget that, and don't take yourself too seriously. Laugh at yourself, laugh with others, laugh at the world.
Independence. At my core I'm fiercely independent—and that doesn't necessarily just mean self-reliant—for me, it means that I listen to the opinions of others, but I always make my decisions alone. I have a strong intuition, and it has never failed me.
Fun Fact/What makes YOU, you?
If I had a personal theme it would be: "bottom line it for me." I've even joked to my husband that I want this to be written on my tombstone someday. To live a life of purposeful impact I think you should strive to be strategic in your thinking, concise when speaking, and accurate in your execution. Editing is everything.