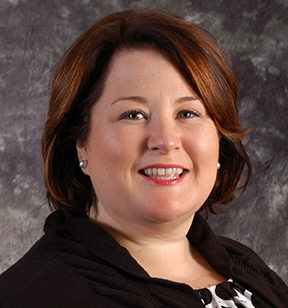 Vice President Senior Channel Marketing Manager at State Street Global Advisors
Marketing leader, financial services guru, sprint triathaloner, adventurous chef and frequent globetrotter
Brief description of who you are professionally with concise accomplishments:
I'm a Financial Services marketing professional with demonstrated strengths across all marketing disciplines. And I'm a results-driven and detailed-oriented leader with a proven track record of taking marketing strategies and projects from conception to completion, in different geographic and business cultures.
Why did you join Tomorrow's Women Today (TWT) and what are you hoping to achieve as a member of the organization?
I joined TWT to be inspired by other women and build relationships across different industries. I was pleasantly surprised that being a member has resulted in so much more. The relationships I made have done more than just inspire me, but have helped me through many crossroads and critical points in my career and in my life. I have leaned on, relied on, listened to, laughed and cried with members – all who I consider very good friends. It has been a beautiful combination of professional and personal camaraderie which I didn't anticipate and is hard to place a value on; it truly has been a priceless experience for me.
What is one of your most proud professional moments and what are you most looking forward to professionally in the next five years?
One of my most proud professional moments was a role I took on after returning from working abroad. I was looking for something different to do within my firm to continue to stretch myself and took on a project to build out a roadshow program for the insurance side of our business, which I knew nothing about. New people, new city, new industry, new role, and a very steep and quick learning curve and terrible travel schedule was required. I jumped right in and was terrified and elated all at once – and it turned out to be one of the most exhausting but gratifying 10 months in my career. I truly believe in the idea that if it makes you scared and a little excited, it's worth doing. For the next five years, I hope to keep being blessed with opportunities that make me a little uncomfortable and keep pushing me to continue to learn. I'm excited to see where the next few years will take me.
What do you do in your "free" time? Hobbies, Interests,etc.:
I travel as much as I can; I love trying new recipes; I relax by swimming and enjoy getting lost on New England roads!
3 Core Values (i.e. Loyalty, hard work, independence):
Integrity
Humor (ability to laugh at myself)
Humility
Fun Fact/What makes YOU, you?
I'm obsessed with trying brussel sprouts and tuna tartare at every restaurant where I see them
I love a good challenge and get excited about getting scared. A few examples are that I took an assignment with my old investment firm and moved to Cape Town, South Africa for a year; I got bit by the racing bug and completed 7 sprint triathlons since 2011; and I left my old investment company to try an adventure with a start-up firm which lasted 6 months, but was an invaluable experience
My mother is 100% Irish and my dad is 100% Italian, so I have grown up to be a perfect combination of stubborn and passionate which makes my husband's life challenging (poor guy!), but has helped me in many aspects of my career over the years
I am determined to learn how to make delicious French macaroons